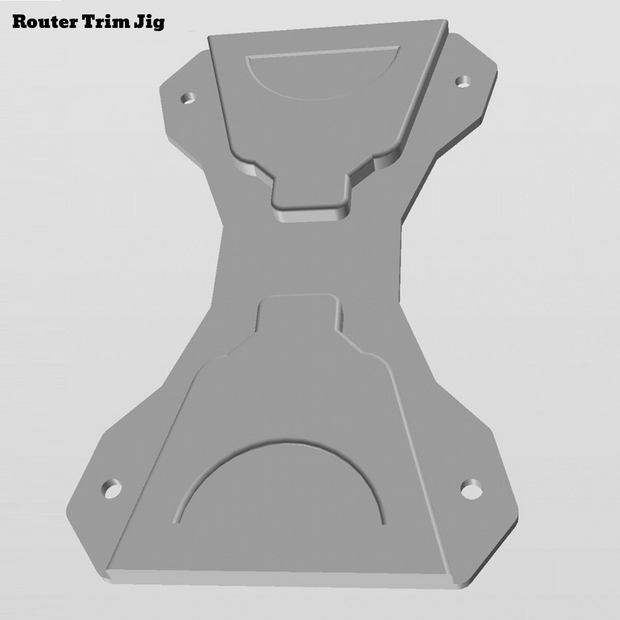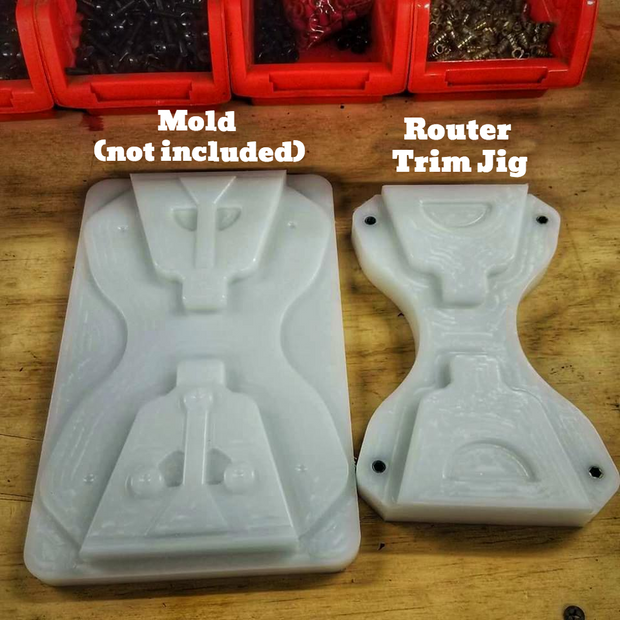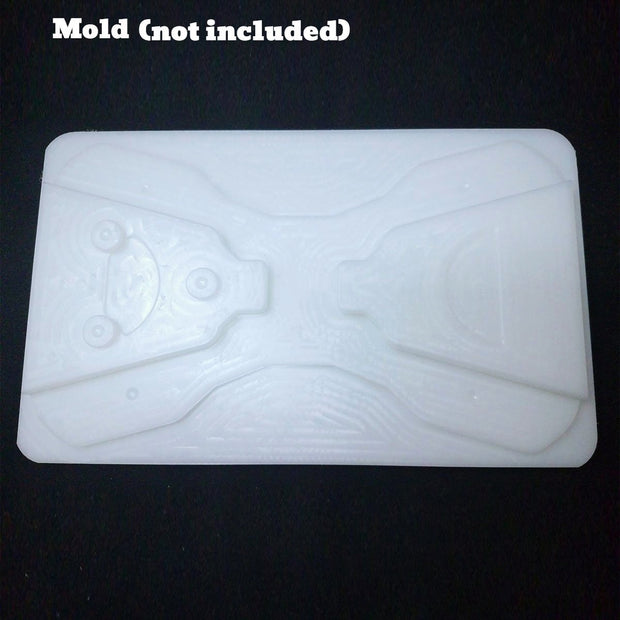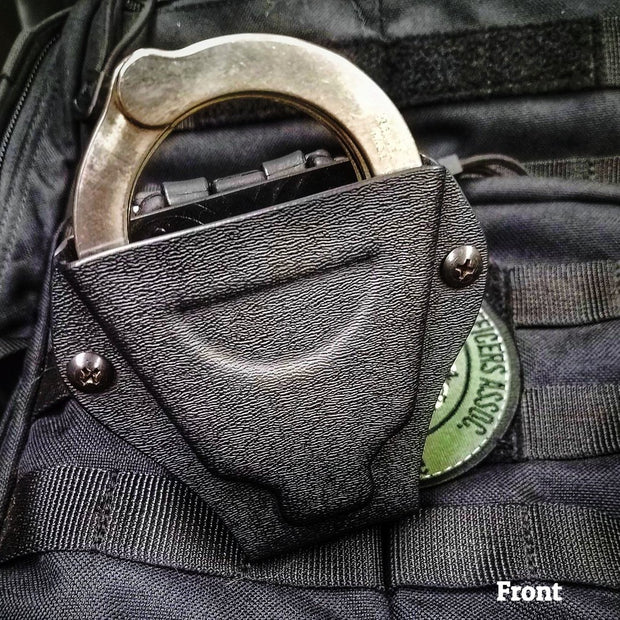 Grab an additional Router Trim Jig for your Adjustable Kydex Handcuff Carrier Mold.
If you want additional trim Jigs for your Handcuff Carrier Mold, we've got you covered. Trim Jigs really streamline the making process, increase consistency and speed, and reduce the margin of error significantly.
Each Jig is designed to make your manufacturing process simple and fast (see instructions here).
All our molds are hand-designed, 3D-modeled, then precision-cut in house on our CNC machines. This ensures each mold is made to our exact specifications and held to our same high-quality-control standards.
Trim jig will aid in the trimming and consistency with our Handcuff

 

Carrier Mold

Constructed of High-Density Polyethylene (HDPE)
The Router Trim Jig option is recommended to help deliver consistent results, reduce time, and the margin of error significantly.
* Includes the Router Trim jig only.
*All other hardware and supplies pictured are not included. Finished Kydex Handcuff carrier images are for reference only and are not included. 
* Because each of our products is individually made-to-order, please allow 2-3 weeks processing time.
Don't see what you're looking for? Contact us below for a custom quote for your specific mold request.
Cuff case trim jig
Great quality. The imbedded screw attachments make guiding the router a breeze.
So easy to use
I bought the cuff case mold first then recently got the trim jig. It makes finishing so much faster and easier than cutting sanding and buffing
Handcuff Carrier Mold *Router Trim Jig Only*
Peerless 801 trim jig
Ox creek molds and jigs are amazing. Makes the molding and trimming process effortless. Highy recommmend all ox creek products, I have not been disappointed