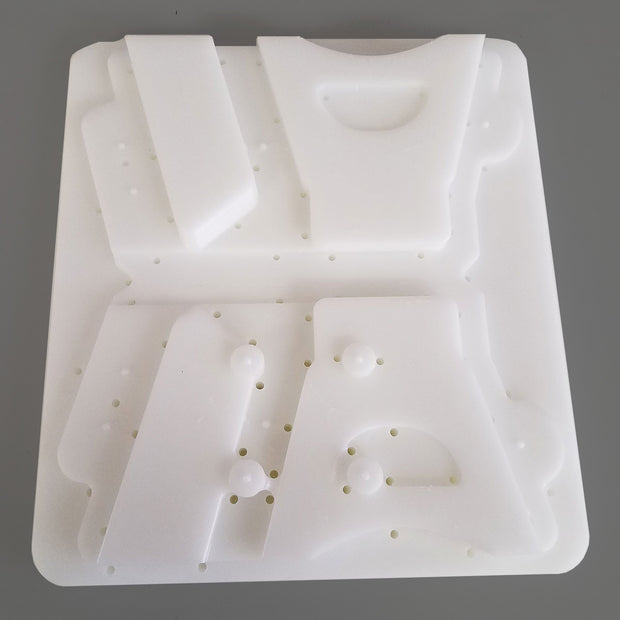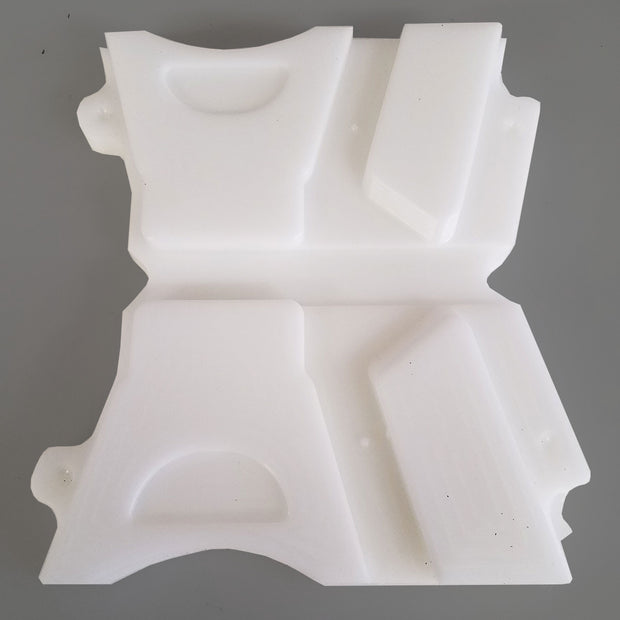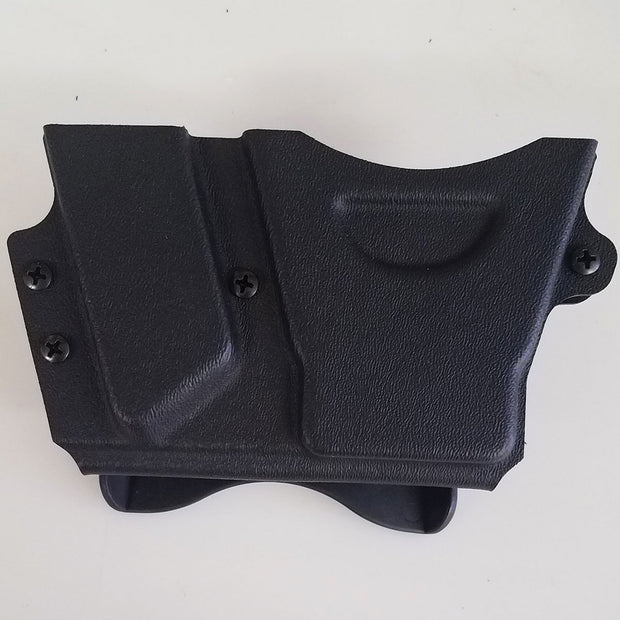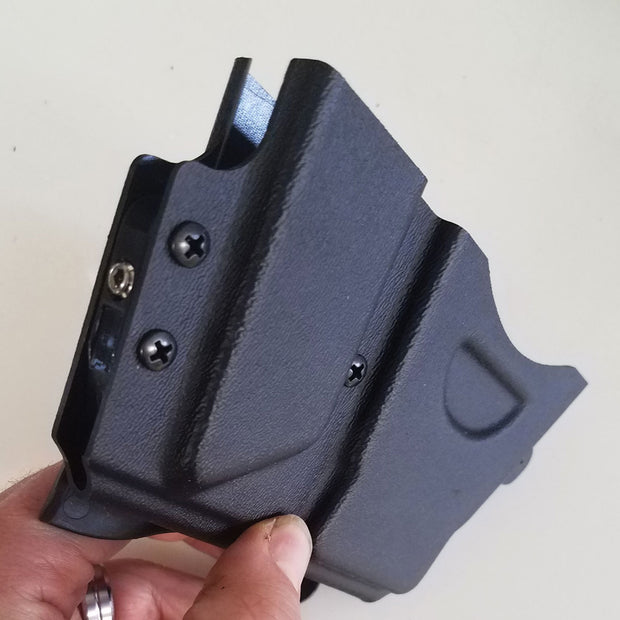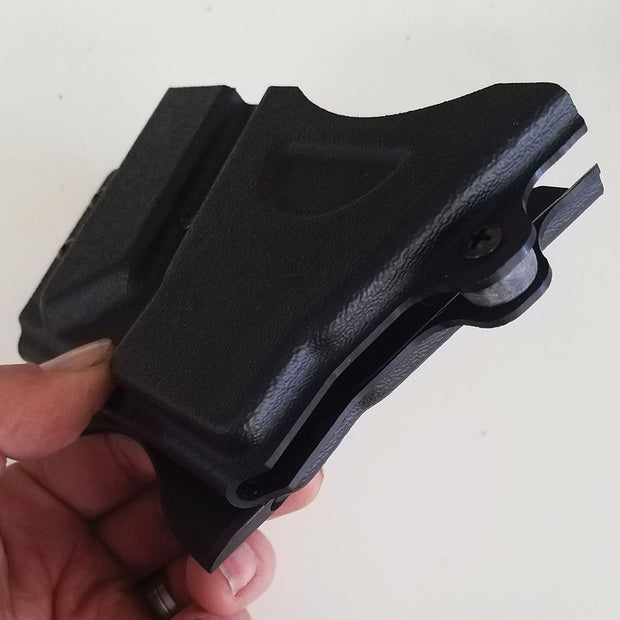 Make your own Adjustable Kydex Magazine / Handcuff Combo Carrier.
I've taken all of the guesswork out of making these magazine / handcuff combo carriers yourself. All of my measurements are precise and designed to fit your Peerless Chain, Peerless 801 Hinge, ASP Hinged, or Smith & Wesson chain cuffs perfectly. Each mold is designed to make your manufacturing process simple and fast (see instructions here).
All our molds are hand-designed, 3D-modeled, then precision-cut in house on our CNC machines. This ensures each mold is made to our exact specifications and held to our same high-quality-control standards.
Mold will make one Magazine/Handcuff carrier combo per press
Constructed of High-Density Polyethylene (HDPE)
Built-in adjustable retention for both the mag and handcuff
Designed for adjustable retention with two screws at the top of the carrier.
Magazine carrier section designed to be adjusted with an MRD (Magazine Retention Device)
Specially designed to be folded on the bottom to be able to give the most narrow profile available.
Extreme versatility achieved by blocking for belt attachments with four raised circles 1.5" on center, allowing you to use paddles, TEKLOK, malice clips or any other attachment using 1.5" hole spacing.
WorkS with all double stack 9mm, .357cal, and .40 cal magazines.
Adding the Router Trim Jig option is recommended to help deliver consistent results, reduce time, and the margin of error significantly. Need an additional Trim Jig?
* Includes the mold and optional Router Trim Jig only.
*All other hardware and supplies pictured are not included. Finished Kydex product images are for reference only and are not included. 
* Because each of our products is individually made-to-order, please allow 2-3 weeks processing time.
Don't see what you're looking for? Contact us below for a custom quote for your specific mold request.
Awesome
You make awesome molds. I will definitely be ordering more
Great product!
This mold is accurate and can easy to use. I love how the belt clip blocking is for combat belt clips. One of the best belt clips!
Mag/cuff mold
Your molds are always on point. Thank you for everything you do for us holster makers. You make our jobs much easier.
Awsome
First purchase definitely not my last....
Excellent product
Easy to make and looks great. The trim jig is a must.