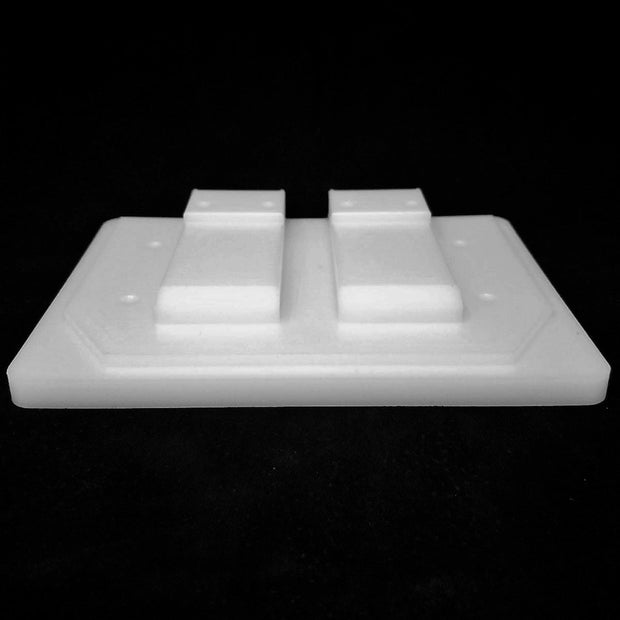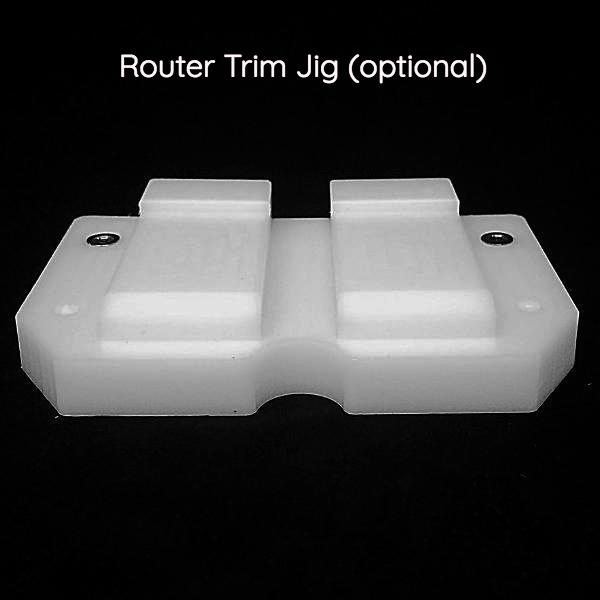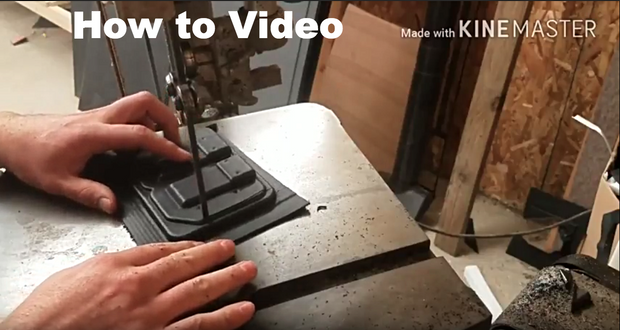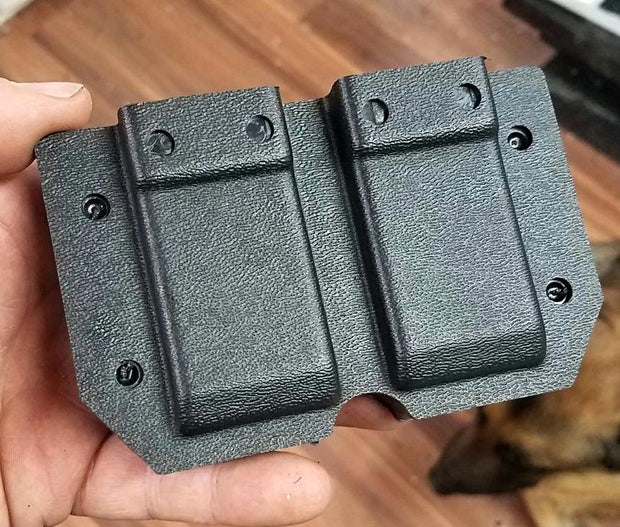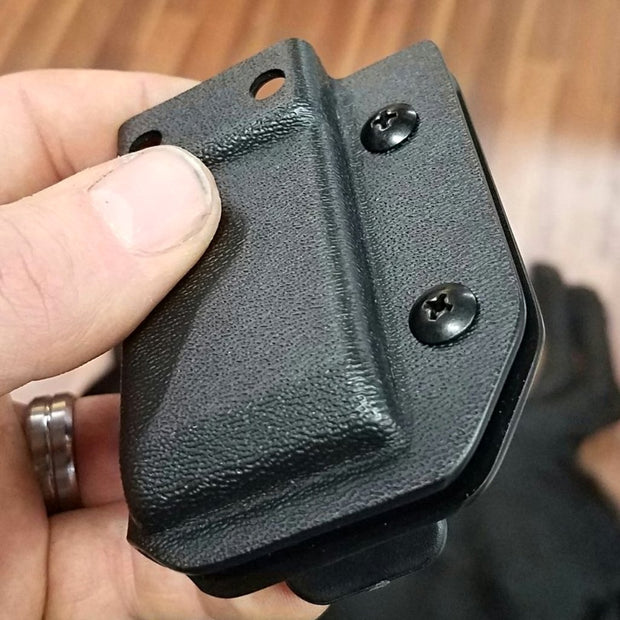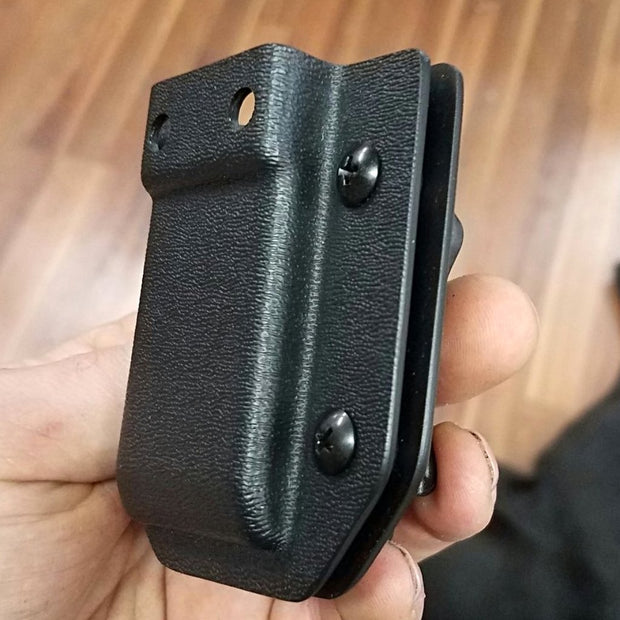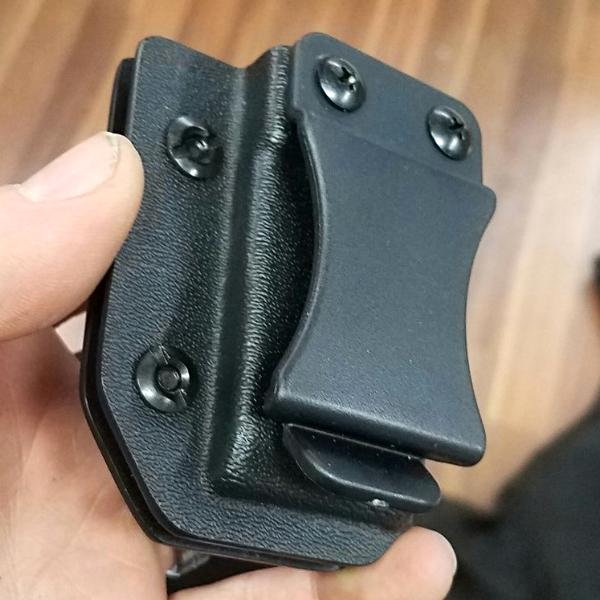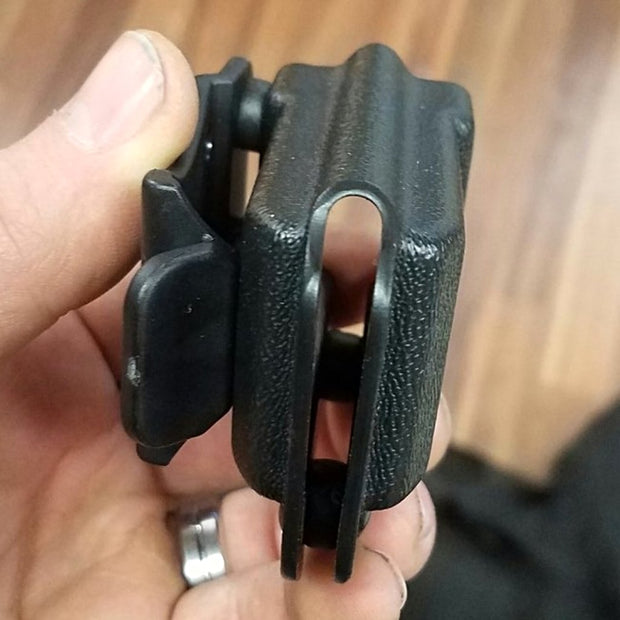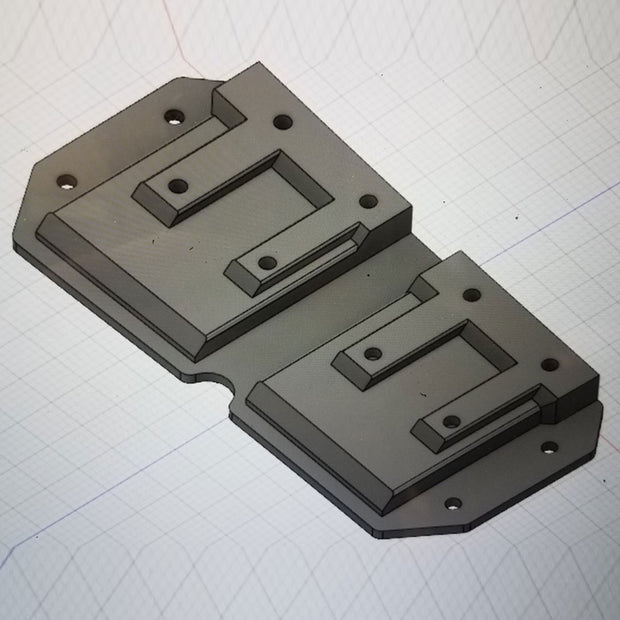 Your 'Easy Button' for making your own Kydex Mag Carriers.
I've taken all of the guesswork out of making them yourself. All of my measurements are precise and designed to fit many different magazine styles. Each mold is designed to make your manufacturing process simple and fast (see instructions here).
All our molds are hand-designed, 3D-modeled, then precision-cut in house on our CNC machines. This ensures each mold is made to our exact specifications and held to our same high-quality-control standards.
Will make

One Magazine carrier

per press. (Single x2 Molds also available HERE)
Constructed of High-Density Polyethylene (HDPE)
Designed to be used with membrane-less vacuum forming, but can also work with a membrane former.
Adding the Router Trim Jig option is recommended to help deliver consistent results and reduce the margin of error significantly. Need an Additional Trim Jig?
Simply select the type of magazine you want a mold for above in the Carrier Style section.
* Includes the mold and optional jig only.
*Other hardware and supplies are not included. Images of finished products are for reference only and not included.
* Because each of our products is individually made-to-order, please allow 2-3 weeks processing time.
Don't see what you're looking for? Contact us below for a custom quote for your specific mold request.
*  The double stack mold is designed to fit Glock and M&P mags, however, it will also fit quite a few other double stack magazines.
* The Shield/XDs magazine molds were designed for Shield and you will have a .25" gap for adjustable retention. However, it will also fit the XDs magazine, but when folding the carrier you will need to fold the carrier over an XDs magazine, which will result in a smaller gap for adjustable retention, meaning, you will need a smaller spacer.
AR Magazine mold with trim jig
So far, it's been a great product. It's solid, and well designed. I'm impressed with the product and it works well with my vacuum table.
Works Great
Built very well and happy with the product. I will continue to buy from them.
Single and ar mag molds
They work as advertised, very easy to use and i was happy with how fast the order was completed and shipped my other orders from other companies ive been waiting 3 weeks for, ox creek got mine done and to me fast. I suggest better shipping packaging tho.
Still waiting
You really need to put a little extra on the packaging,,, $150 order needs to be shipped in a box not a bubble mailer.. Customer service was great and I believe the molds will be to..
Well made
Great mold. Easy to use. Holes line up perfectly with blade tech attachments