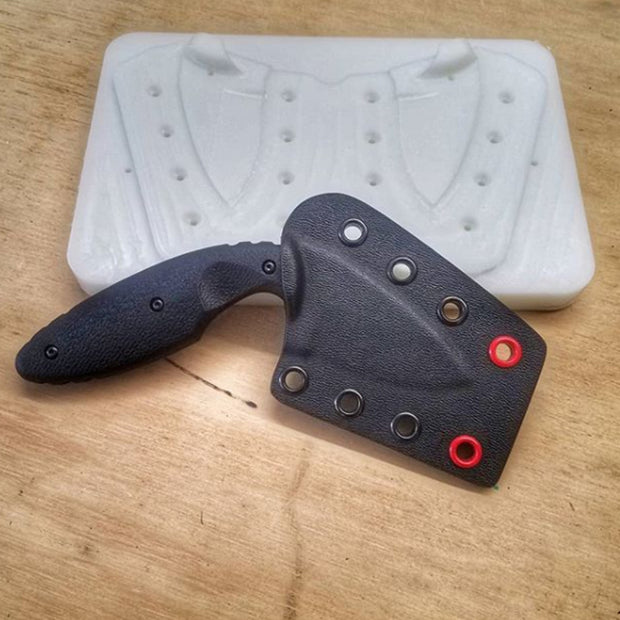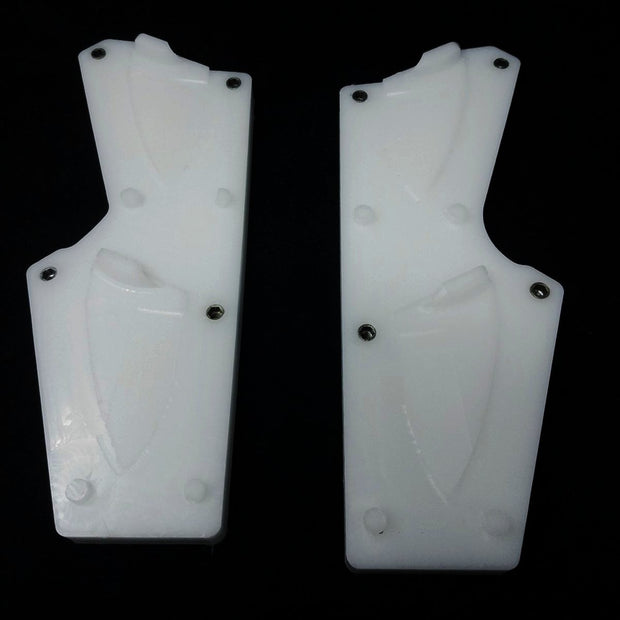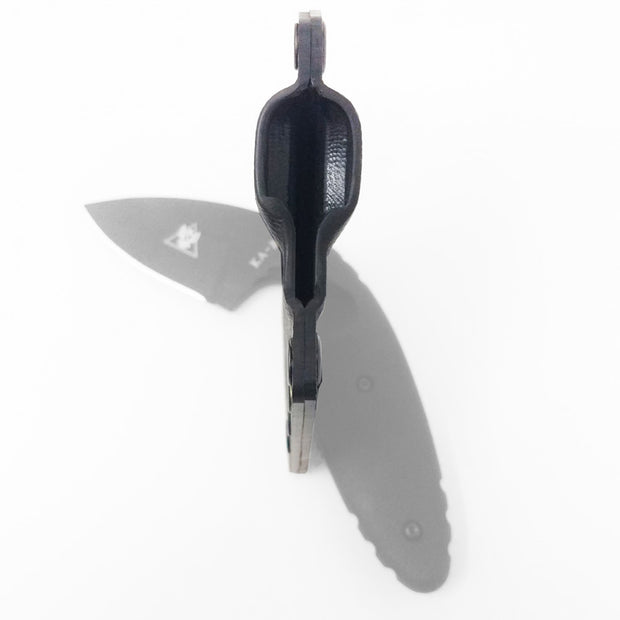 Make your own sheath to keep Your TDI right where you need it.
The Ka-Bar small TDI knife is a staple for law enforcement nationwide. This mold will make the same sheath we sell.
Our sheaths are popular with officers from all over because of their solid retention, durability, versatility, and compact profile. Stop worrying about your TDI falling out of that factory sheath while your carrying it. The factory TDI sheaths are widely known for their lack of secure retention and limited carry options - OxCreek TDI Knife Sheaths address and fix all those problems.
I've taken all of the guesswork out of making this sheath yourself. All of my measurements are precise and designed to fit your Ka-Bar Small TDI knife perfectly. Each mold is designed to make your manufacturing process simple and fast (see instructions here).
All our molds are hand-designed, 3D-modeled, then precision-cut in house on our CNC machines. This ensures each mold is made to our exact specifications and held to our same high-quality-control standards.
This mold is the one we developed for our very popular Ka-Bar Small TDI Sheaths.
Constructed of High-Density Polyethylene (HDPE)
Mold features raised drill indicators for eyelets spaced on .75" centers.
As with all my molds it features a raised border that is exactly .25" over sized from the final shape of the sheath.
Adding the Router Trim Jig option is recommended to help deliver consistent results, reduce time, and the margin of error significantly. Need an additional Router Trim Jig? 
Due to the small size, the trim jigs are a combination trim.  Each side of the sheath requires two position setups on the trim jig to get the final shape. 
The trim jigs feature locating tabs on the bottom two eyelet holes, and two threaded inserts at the top to secure it. 
Coming straight off the trim jig the retention is set extremely firm.  This can be lightened if desired during the edge finishing step.
Creates a sheath with easy and fast removal with no harnesses or straps needed to secure your TDI in the sheath because of the snug fit.
Designed for IWB (inside the waistband) carry
Ambidextrous
* Includes the mold and optional Router Trim Jig only. Other hardware and supplies are not included.
* Because each of our products is individually made-to-order, please allow 2-3 weeks processing time.
Don't see what you're looking for? Contact us below for a custom quote for your specific mold request.
Great molds
Excellent molds without standing customer service!