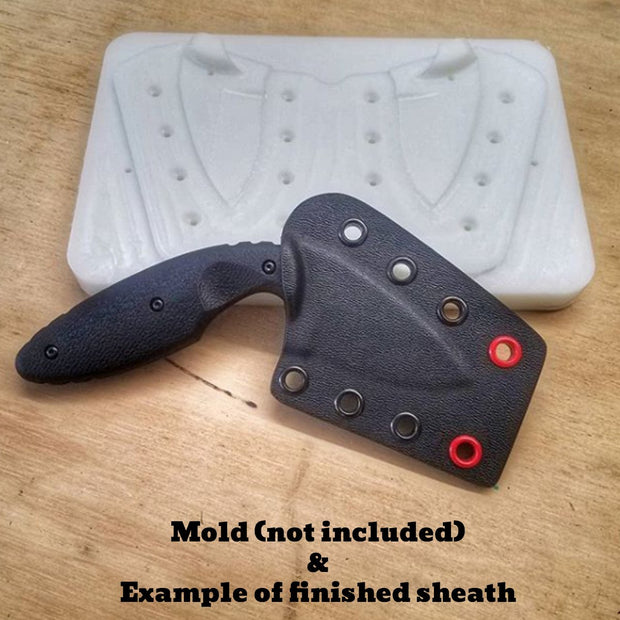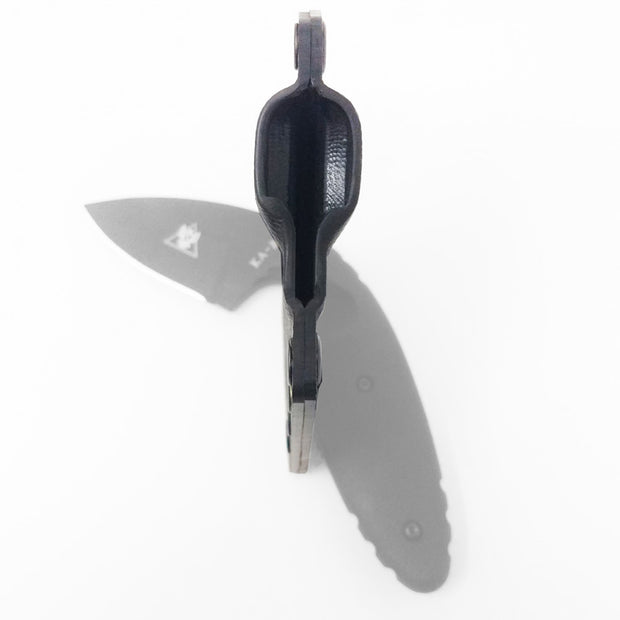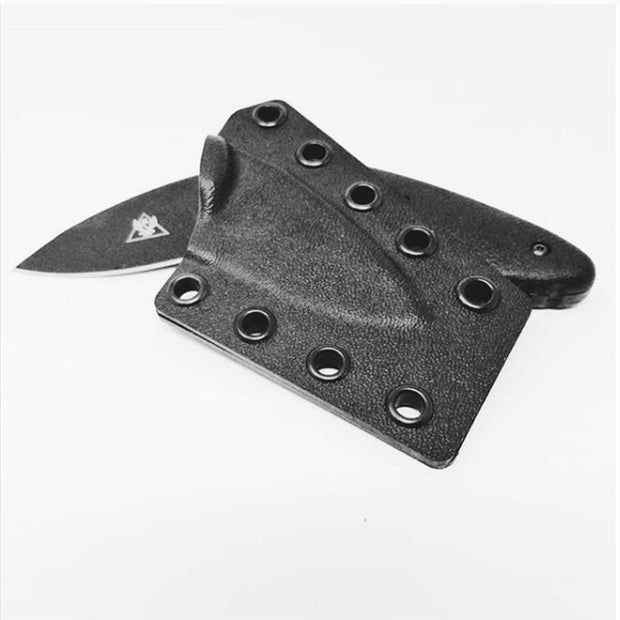 Grab an additional Router Trim Jig for your TDI Knife Sheath Mold.
If you want an additional router Trim jigs for your Ka-Bar small TDI knife Sheath Mold, we've got you covered. Trim Jigs really streamline the making process, increase consistency and speed, and reduce the margin of error significantly.
All our molds and jigs are hand-designed, 3D-modeled, then precision-cut in house on our CNC machines. This ensures each jig is made to our exact specifications and held to our same high-quality-control standards. These jigs take all of the guesswork out of trimming this sheath yourself. All of my measurements are precise. (see instructions here).
Trim Jig will aid in the trimming and consistency of our Ka-Bar TDI Sheath Mold.
Constructed of High-Density Polyethylene (HDPE)
This Router Trim Jig option is recommended to help deliver consistent results, reduce time, and the margin of error significantly.
Due to the small size, this trim jigs are a combination trim.  Each side of the sheath requires two position setups on the trim jig to get the final shape. 
The trim jigs feature locating tabs on the bottom two eyelet holes, and two threaded inserts at the top to secure it. 
Coming straight off the trim jig the retention is set extremely firm.  This can be lightened if desired during the edge finishing step.
* Includes the Router Trim Jig only. Other hardware and supplies are not included.
* Because each of our products is individually made-to-order, please allow 2-3 weeks processing time.
Don't see what you're looking for? Contact us below for a custom quote for your specific mold request.
TDI Trims
Absolutely perfect, which is true of everything we've received from OxCreek Tactical.